Posted: JULY 22, 2013 By: SplendidChinaTours Dot Com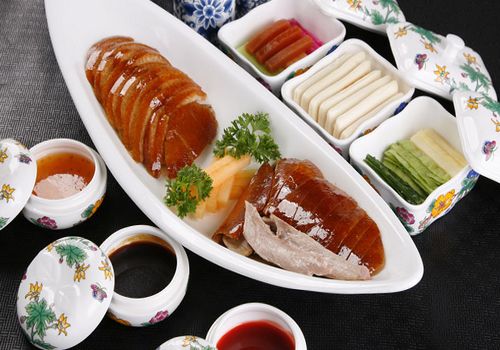 Peking roast duck is a must-try for visitors to Beijing.

Peking roast duck is a must-try for visitors to Beijing. With a history of more than 600 years, Peking roast duck is Beijing's most famous gourmet cuisine and one of the most popular foods in China. It has also received worldwide recognition for its tempting, shining color, crispy skin and tender meat.
The secret of the delicacy lies in the selection ducks of a peculiar kind that are raised to reach a specific weight, before being slaughtered, dressed, syrup-coated, hung dry, and then roasted in either a closed or open oven. The roast duck will be sliced by the chef and placed beautifully on a plate before the diners, who then eat the meat with pancakes, cucumber, spring onion and a sweet bean sauce.
While strolling down the streets of Beijing, you will find many Peking roast duck restaurants. Which one is the best place to savor this mouth-watering delicacy? Here, China.org.cn has picked the top 10 most popular Peking duck restaurants in Beijing.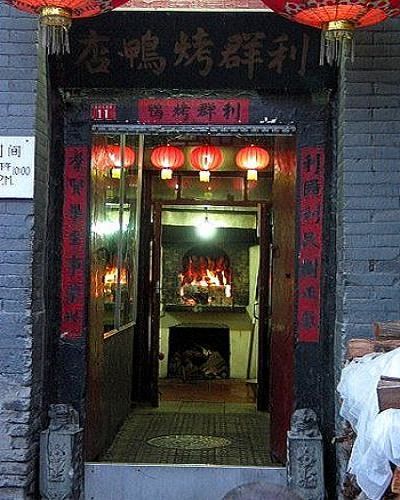 Liqun Roast Duck Restaurant

Specialties: Crispy duck bone with salt and pepper, mustard duck web, salted duck liver, soft-fried duck liver, dry-fried four delicacies.
Whole duck price: 190 yuan (includes condiments)
Opened in 1902, Liqun Roast Duck Restaurant is a small courtyard eatery hidden deep in an old Beijing hutong. The restaurant is named after its owner, Zhang Liqun, a former chef at the Quanjude roast duck restaurant chain. This family-run restaurant is somewhat run-down but deserves a visit for its aromatic classic roast duck that is roasted to perfection. It also has more than 30 duck dishes, and offers an old courtyard experience. Liqun is well-known among locals and frequented by foreigners. It attracts customers mainly through word of mouth instead of advertisements. Reservations are recommended to avoid a long wait time.
Address: 11 Beixiangfeng Hutong, Qianmen Dongdajie, Chongwen District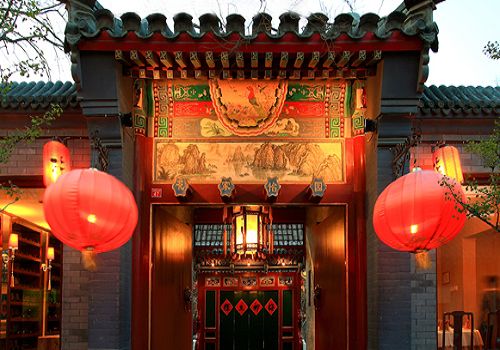 Hua's Courtyard Restaurant at Guijie Street

Specialties: Pan-fried duck rolls, Yiyuan famous chicken, ribs with plum, braised sea cucumber with venison tendon, Buddha jumps over the wall, signature lamb chop.
Whole duck price: 168 yuan (includes condiments)
Website: www.huajiacai.com
Established in 1998, Hua's Restaurant specializes in fine Beijing cuisine in a beautiful courtyard setting. The food here follows traditions but also integrates the essence of different culinary schools. The most inviting delicacy at Hua's Restaurant may be its Yongzheng Dynasty Roast Duck. Far more than being a stunt, the duck dish is actually based on the recipe in the "Notes of Imperial Court Food" which was written during the reign of Emperor Yongzheng of the Qing Dynasty (1644-1911). The duck is roasted to perfection with little grease, and there are a variety of side dishes, including pineapple, Hami melon and lettuce on offer, in addition to the traditional cucumber.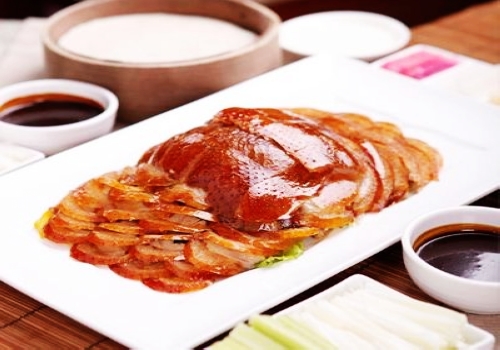 Jinbaiwan Roast Duck

Specialties: Sichuan-style boiled fish, stewed pork meatballs, Mongolian-style roast lamb.
Whole duck price: 88 yuan (includes condiments)
Official Website: www.jinbaiwan.com
Founded in 1992, Jinbaiwan features authentic Peking roast duck, home-style dishes and other specialties. The restaurant has received deep trust from customers with its elegant dining environment, excellent food at low cost and attentive service. For diners who are seeking the most cost-effective destination to enjoy Peking roast duck in Beijing, Jinbaiwan is unquestionably a top option at hand.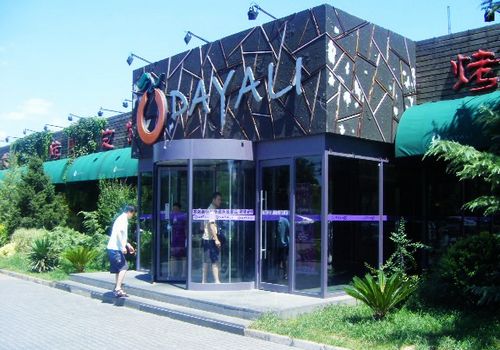 Dayali Roast Duck Shangdi Branch

Specialties: Pumpkin with salted egg yolk, Fish filets in hot chili oil.
Whole duck price: 98 yuan (includes condiments)
Official Website: www.dayalihome.com
Established in 1997, Dayali Roast Duck Restaurant is noted for its Peking roast duck and stylish fine food that draws from Sichuan, Guangdong, Hunan and Hangzhou cuisines. Ducks served here are accompanied with the time-honored Liubiju sweet soy sauce stewed with sesame oil and crystal sugar. The milky-white duck soup is simmered over a slow fire for 4 to 5 hours with various nutritious herbs.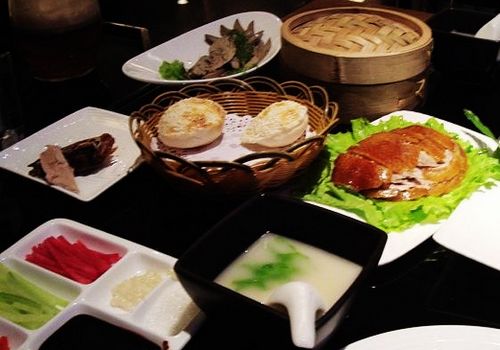 Da Dong Roast Duck

Specialties: Da Dong "super lean" roast duck, duck hearts with lily buds, salted duck liver, Chef Dong's braised sea cucumber, sauteed four delicacies, goose liver aspic.
Whole duck price: 198 yuan, plus 8 yuan per person for condiments
Da Dong Roast Duck Restaurant, named after its chef and owner, Dong Zhenxiang, is popular among tourists and expats. Reputed as one of the best Peking roast duck restaurants in Beijing, it is certainly another not-to-miss option for roast duck and a full range of Beijing cuisine. Health is a consideration here and Da Dong has made great innovations in its cooking technique. As a result, ducks here are crispy outside and juicy inside, yet less fatty or greasy than those of their rivals. The sugar provided to dip the duck skin is also much less sweet. On each table, there is an instruction on eating the duck, and waitresses also show diners different ways to consume the delicacy.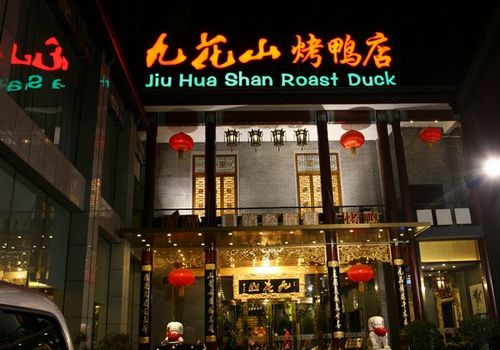 Jiuhuashan Roast Duck Ziyu Branch

Specialties: Dumpling with duck meat and Chinese chive, fried duck heart, stewed and seasoned duck slices, duck feet and duck liver.
Whole duck price: 188 yuan, plus 5 yuan per person for condiments
Established in the 1990s, Jiuhuashan Roast Duck Restaurant is a fancy eatery located in Haidian District. The restaurant is most famous for its high-quality ducks, which are supplied at a maximum quantity of only 200 per day.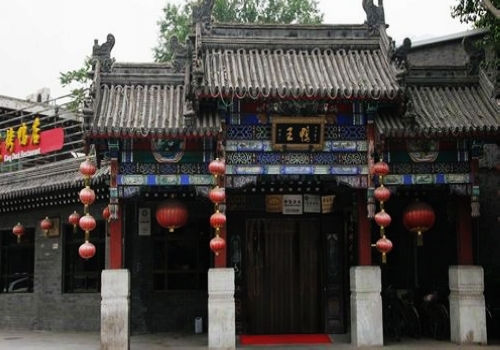 King Roast Duck Minzuyuan Branch

Specialties: Open-oven roast duck eaten in three ways (duck skin and meat accompanied with pancakes and baked sesame cakes respectively, sliced duck leg fried with pine nuts, and duck bone soup), mustard duck web, duck tongue aspic, duck wings with mushroom, duck meat with chili oil, duck meat with bamboo shoots.
Whole duck price: 198 yuan, plus 3-4 yuan per person for pancakes, cucumbers and sauce
Official Website: www.bjywky.com
Founded in 1997, King Roast Duck, or Ya Wang, specializes in roast duck, related dishes and the traditional all-duck banquet. It offers a rich choice of more than 300 dishes, and each month, new dishes will be introduced to replace the 10 least ordered dishes in the previous month. The roast duck here is relatively lean, but still delicious and melts in the mouth instantly.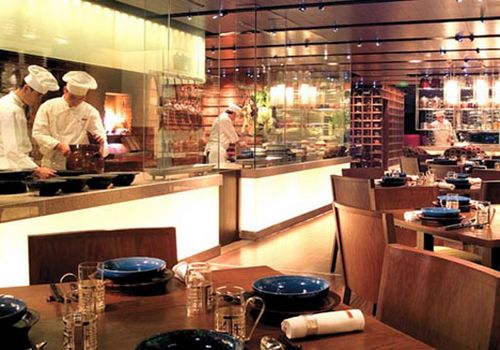 Made in China

Specialties: Northern Chinese cuisine, desserts.
Whole duck price: 268 yuan (includes condiments), plus 15 percent service charge
Made in China is a new-concept restaurant located at the Grand Hyatt Beijing on Chang'an Avenue. The restaurant features fantastic Peking roast duck, authentic northern Chinese cuisine and an excellent wine cellar. Diners can enjoy the whole process of duck roasting in the stylish open kitchen. The whole duck is thinly sliced into precisely 100 pieces on the scene, and the delicate pancakes here are softer than at other restaurants, better offsetting the tenderness of the duck meat.
Address: 1 East Chang'an Avenue, Grand Hyatt Beijing 1/F, Dongcheng District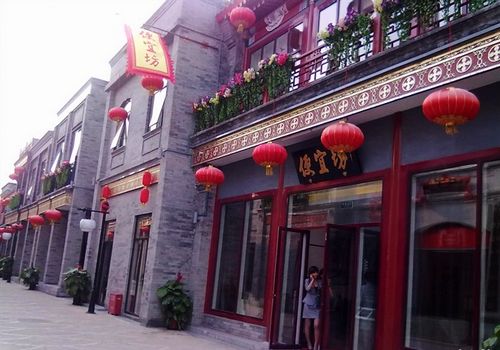 Bianyifang Roast Duck Xianyukou Branch

Specialties: Closed-oven roast duck, mustard duck web, salted duck liver, duck heart cooked in wine, and dry-fried four delicacies.
Whole duck price: 188 yuan (includes condiments)
Official Website: www.bianyifang.com
Originally founded in 1416 during the Ming Dynasty, Bianyifang is the oldest Peking roast duck restaurant in Beijing. The time-honored brand specializes in roast duck, duck delicacies and Shandong-style cuisine. The name itself means "to greatly facilitate customers". In contrast to Quanjude's open-oven roasting style, ducks here are roasted in a closed oven, making the skin crispier and juicier. Bianyifang has still retained this roasting technique, though most roast duck restaurants now prepare ducks in an open oven. Bianyifang presents trademark ducks in different flavors, such as flower scent (tea, lotus and date flavors), garlic scent and vegetable scent, which are de-greased and worthy of a try.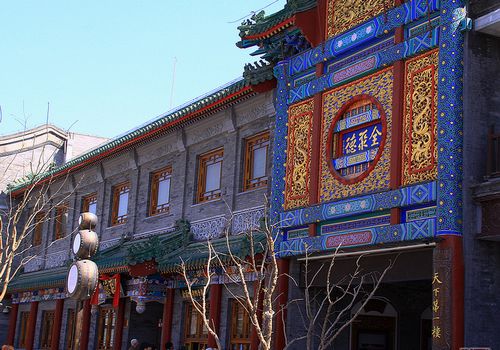 Quanjude Qianmen Restaurant
Specialties: Mustard duck web, boiled duck liver, seasoned duck gizzard, hot and spicy shredded duck wing, crystal duck delicacy, quick-fried duck heart, dry-fried four delicacies.
Whole duck price: 288 yuan (includes condiments)
Official Website: www.quanjude.com.cn
Founded in 1864 during the reign of Emperor Tongzhi during the Qing Dynasty, Quanjude is the most well-established Peking roast duck restaurant brand in China. It has now gained worldwide recognition for its gourmet roast duck, as well as its unique all-duck banquet and more than 400 special dishes. Quanjude has been visited by government leaders and officials from nearly 200 countries and regions. The name Quanjude means "perfection, union and benevolence". Founder Yang Quanren invented the hung-oven duck roasting method. Using this culinary technique, ducks are roasted inside an open oven with non-smoky fruitwood fuel, such as Chinese date or pear trees, to create a fruity fragrance.

Source: Xinhua