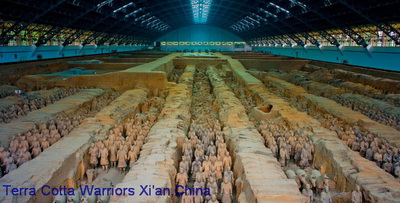 How to Pay
____________________________________________________________________________________________
We provide our customers 3 payment methods by Western Union, Wire Transfer, and PAYPAL ONLINE. You can chose the below methods at your preference.
1. Western Union (http://www.westernunion.com)




Western Union is the fastest way for us to receive your payment. We can get your money in a couple of minutes after your pay. Please go to the Western Union in your area to transfer the money.
Our Western Union Account
We will send you the detailed Western Union Account when consumers book any of our China trips.
After you send us the money, please e-mail us the remitter's first name (i.e. given name) and the remitter's last name (i.e. family name), sum of the money you paid, details of the address where you send the money, and the Money Transfer Control Number provided by the Western Union staff. Kindly please note that the information above is essential for us to receive your payment.
2. Wire transfer (regular bank transfer)
Wire transfer is easy to do but it takes longer time to reach us. It usually takes around 5 business days for the payment to reach our bank account. For any late booking less than 30 days prior to your travel date, wire transfer payment is not accepted by us.

Our bank account details
We will send you the detailed bank account once Splendid China Tours and our consumers reached agreement of payment for your China travel.
3. Online Payment by Paypal (http://www.paypal.com)



You can choose PayPal as a Payment method. Splendid China Tours accepts PayPal for your worry-free payment!
Here are two options to pay us via PayPal if you have a PayPal account:
Option 1: You can log in your PayPal account and click on the "pay" button to complete your payment to us.
Option 2: Follow the payment request from our PayPal account, sign in your PayPal account to pay us.
If you do not have a PayPal account, you can have one free account easy and fast on www.paypal.com or when you receive our PayPal payment request email, you can still complete your PayPal payment by providing your credit card information. PayPal accepts all major credit cards and will inform us after your payment is done successfully.

Kindly note:
If you choose to pay us via PayPal, you need to pay an extra 4% out of your total tour cost as the commission fee charged by PayPal.
Please contact your tour consultant to request our PayPal account.